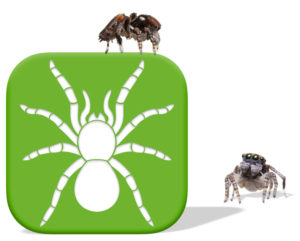 Our Australian spider identification app has been released! The app is called Spidentify and is already getting fantastic reviews from all around Australia and plenty of interest from overseas.
Spidentify is interactive and really easy to use. It is useful for everyone from those with no biological backgrounds through to experienced zoologist needing some guidance in the field. It also has substantial detail for those who wish to delve deeper into the world of spiders.
The app's interactive ID function allows users to enter some basic details about the spider they have encountered, then offers a list of likely suspects.  It can also be used as a traditional field guide and the species can be browsed by taxonomic family, region, habitat and alphabetically. It features stunning photographs of over 250 Australian species all on white backgrounds for ease of viewing, and will be updated progressively with even more species.
Spidentify aims to do more than simply identify the spider for you. It provides a plenty of information about each species and includes a 'bite indicator', rating each species into four categories. As users soon discover, the majority of Australian species are in fact quite harmless, which puts many minds at ease.
The app can be found at the App Store and Google Play.