Macro Photography
Minibeast Wildlife offers high-quality macro images by specialist wildlife
photographer Alan Henderson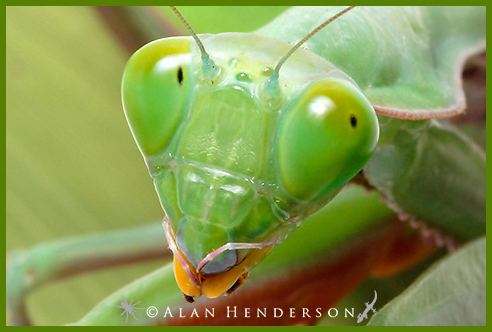 Visit Alan Henderson's image website 
Minibeast Wildlife's macro photography specialist Alan Henderson has been photographing small wildlife for over 30 years. Alan has a BAppSci (Scientific Photography) from RMIT University and specialised in photographing invertebrates during his three-year degree. Combined with his photographic expertise Alan has a wealth of knowledge in the field of invertebrate zoology. He is an accomplished invertebrate zoo-keeper and exhibit designer, and worked for over a decade developing and managing live animal displays at Melbourne Museum. His knowledge of animal behaviour allows him to capture exquisite, meaningful and scientifically useful images. Attention to detail is paramount within Alan's macro photography, ensuring that natural behaviours are evident.
Alan Henderson's macro work has been published worldwide within books, magazines, calendars and has been utiilised by many reputable organisations online and as part of educational and zoological apps. They have also been used by Australia Post as part of limited release stamp set, and by the Australian Mint as collectors coins. These images of course are a major part of Minibeast Wildlife's own website.
His most recent book 'Minibeasts – True rulers of our world and the key to our survival' is a stunning example of his work and has received glowing reviews from around the world.
Visit Minibeast Wildlife's Photographic website to see more of Alan's work displayed within taxonomic galleries. Minibeast Wildlife's Facebook page regularly posts Alan's newest work along with information about the amazing animals we encounter and work with.