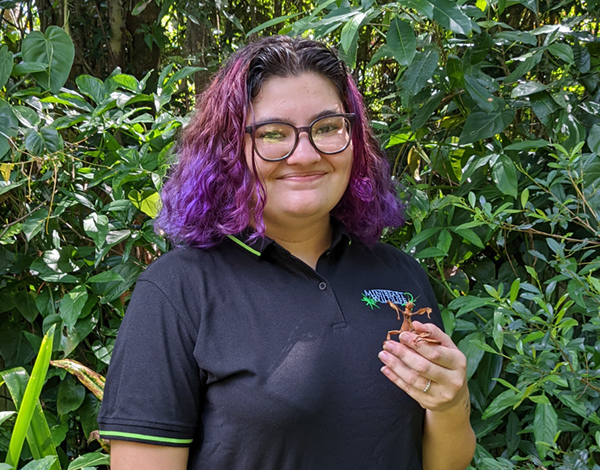 INVERTEBRATE husbandry and SHIPPING
Leilani joined Minibeast Wildlife in late 2021 and lives in the tropical paradise of Far North Queensland.
She first volunteered with Minibeast Wildlife in 2018 whilst completing her Duke of Edinburgh's Award – where her love for invertebrates
bloomed.
Since she can remember, Leilani has loved all animals and owns Blue-tongued lizards and a Giant Burrowing Cockroach.
She's currently studying a Certificate in Captive Animals and also works as a guide at the Australian Butterfly Sanctuary where she also assists with the management of a large phasmid and katydid display set up by Minibeast Wildlife.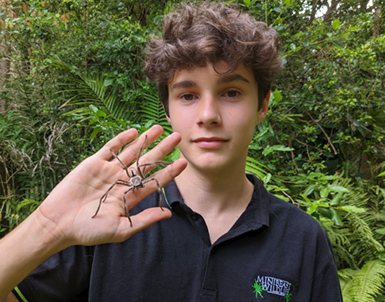 Drew is the youngest member of our team in Kuranda, and he has been interested in insects, spiders and other invertebrates since he was a toddler. He has kept these animals as pets ever since and joining Minibeast Wildlife was the natural next step. He is a great addition to our team, and his special interest in spiders is perfect as we have so many spider mouths to feed!
Drew has great observational skills both within the Minibeast Wildlife collection and out within the rainforest – his eagle-eyes are a great asset.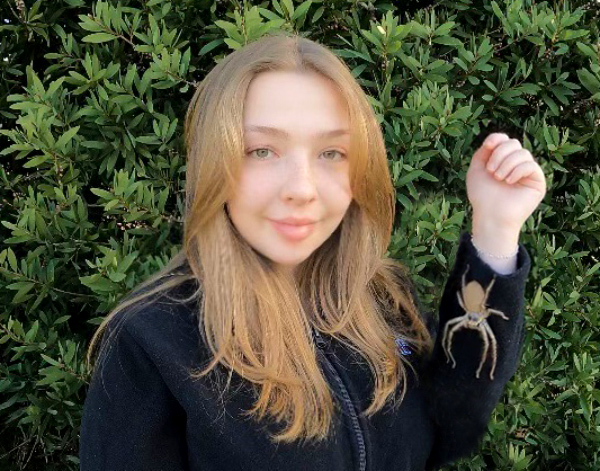 Isabella joined the Minibeast Wildlife team in 2022, and is a passionate member of our Victorian Educational Presenter team.
She is an advocate for all animals, big and small, and strongly believes that all animals deserve to live a long, happy and fulfilled life, whether that be in the wild or in captivity. Hence, she wishes to educate all on how each and every individual contributes to a healthy and balanced ecosystem.
Along with her passion for invertebrates, she works part time as a veterinary nurse, wildlife carer, rescuer and transporter. She also enjoys wildlife photography, insect pinning and taxidermy.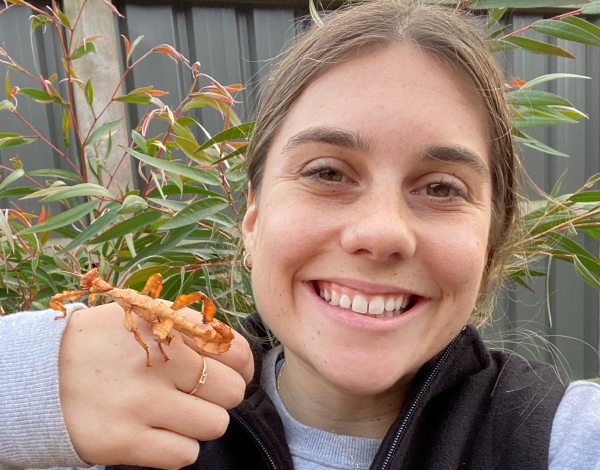 Maddy recently completed her honours year in Ecology, where she investigated the effects of fire on ants within the Little Desert National Park (Victoria), which was done in conjunction with Museums Victoria. She has a massive passion for sustaining our amazing planet and for learning and sharing ways to decrease our impact on it.
Maddy loves spending her time in nature as much as possible, especially when it involves exploring new beaches with my dog! She's super excited to be a part of the Minibeast Wildlife team and can't wait share all the amazing things about invertebrates with children throughout Victoria!