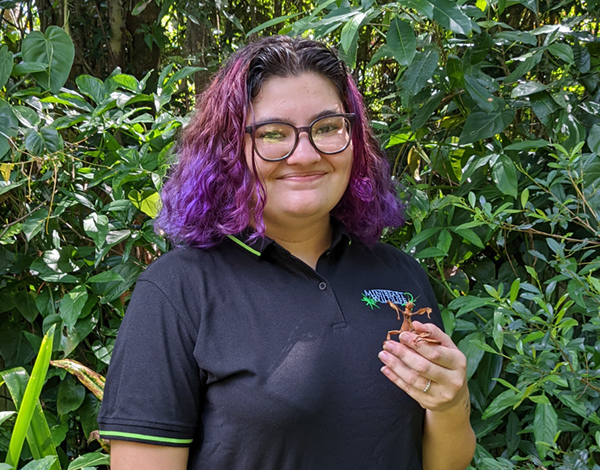 INVERTEBRATE husbandry and SHIPPING
Leilani joined Minibeast Wildlife in late 2021 and lives in the tropical paradise of Far North Queensland.
She first volunteered with Minibeast Wildlife in 2018 whilst completing her Duke of Edinburgh's Award – where her love for invertebrates
bloomed. 
Since she can remember, Leilani has loved all animals and owns Blue-tongued lizards and a Giant Burrowing Cockroach.
She's currently studying a Certificate in Captive Animals and also works as a guide at the Australian Butterfly Sanctuary where she also assists with the management of a large phasmid and katydid display set up by Minibeast Wildlife. 
Diane joined us in 2021 to help us with our branding and marketing.
She has had a passion for wildlife and photography since a young age, she has fallen in love with the North Queensland rainforest and lifestyle.
Diane works on Minibeast Wildlife's website, social media and other marketing aspects. She is developing loyalty programs, advertisement campaigns and product/merchandise options for our lovers of invertebrates.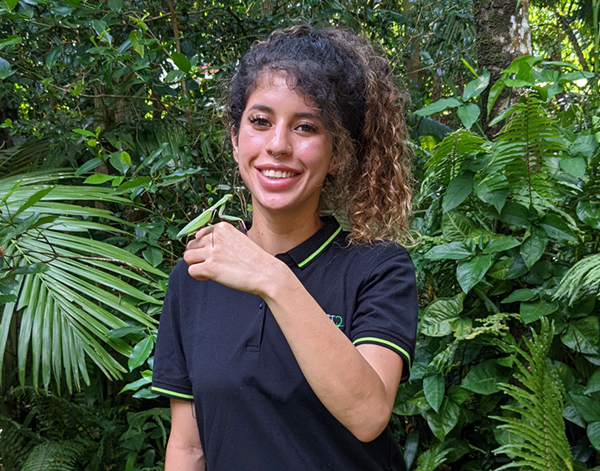 INVERTEBRATE HUSBANDRY and shipping
Jeyn is a life-long arachnophobe turned invertebrate zookeeper who joined our QLD team in 2022. She worked as a funnel web spider keeper at the Australian Reptile Park managing a large collection to assist with the antivenom program.
A keen invertebrate keeper both at home and within zoos, she has a passion for educating and changing perceptions about the lesser loved creatures.
Now studying a Bachelors of Science in Zoology and Ecology at JCU, Jeyn continues to spend her free time searching for invertebrates in the field and working for Minibeast Wildlife.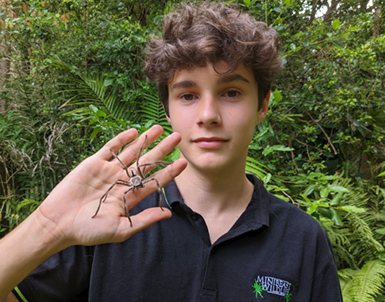 Drew is the youngest member of our team in Kuranda, and he has been interested in bugs and spiders since he was a toddler. He has kept these animals as pets ever since and joining Minibeast Wildlife was the natural next step. He is a great addition to our team, and his special interest in spiders is perfect as we have so many spider mouths to feed!