Late last year Minibeast Wildlife worked on a new TV series for ABC3 called Bushwhacked Bugs. The series is being produced by Mint Pictures and features young TV talent Kamil Ellis.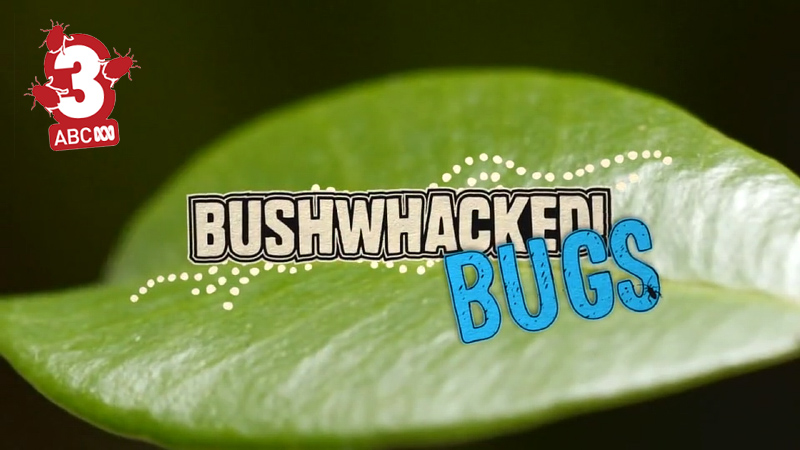 The series was shot in two stages. All the close-up (macro) of the various invertebrates was shot at Minibeast Wildlife in Kuranda QLD, with Alan Henderson producing the sets and wrangling the bugs.
The second component was shot on location in Sydney backyards. Minibeast Wildlife's Jordan de Jong and Natasha Shadie wrangled the animals for Kamil and crew. As expected, working with children and animals had plenty of challenges – including one of the worst storms Sydney has seen this season! Nevertheless the results were great and the series has come together very well. It will go to air on ABC3 this year.