Keep minibeasts in your classroom
Live classroom bugs are a great resource for teachers
It's easy!
Keeping live classroom bugs is not only quite simple,
it enthralls students and opens up a whole
new range of learning opportunities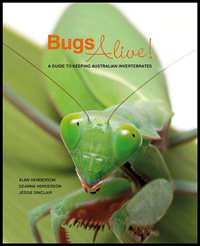 Get the book to show you how!
This multi-award winning book
written by the operators of Minibeast Wildlife
covers all you need to know about
keeping these amazing animals.