Minibeast TV
Minibeast TV is produced by Minibeast Wildlife. Each episode is a short informative segment about our amazing invertebrates. We showcase the various species in our collection, highlighting their appearance, life-cycle and behaviour. We also demonstrate how to care for various invertebrates in captivity – very useful if you are considering keeping these fascinating animals.
---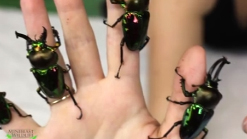 Episode 1. Rainbow Stag Beetles
Meet the spectacular Rainbow Stag Beetle (Phalacrognathus muelleri), one of our most highly sought after pet/display species.
---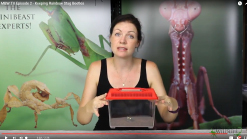 Episode 2. Keeping Rainbow Stag Beetles
A simple tutorial in how to set-up and keep Rainbow Stag Beetles in a basic enclosure.
---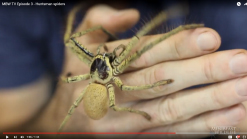 Meet some of the species we are keeping at Minibeast Wildlife, including the enormous Golden Huntsman (Beregama aurea).
---