Educational Minibeast Incursions!
School visits with live insects and other minibeasts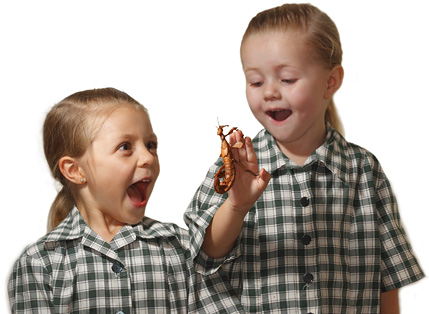 Live minibeasts in your classroom!
Using a stunning array of live invertebrates, we offer a range of programs which will supplement core curriculum and aid teachers to cover a number of key concepts.
One-hour educational sessions for groups of up to 30 students.
We want our minibeast incursions to be valuable for your students, so we can tailor them to your needs or cover your choice of our topics.
---
Confused about what is and what isn't a minibeast? Here's a quick overview!
Keeping these animals can be a really rewarding and
educational experience that kids don't forget!