Minibeast posters 
Download, print, laminate and use these minibeast posters in the classroom – free!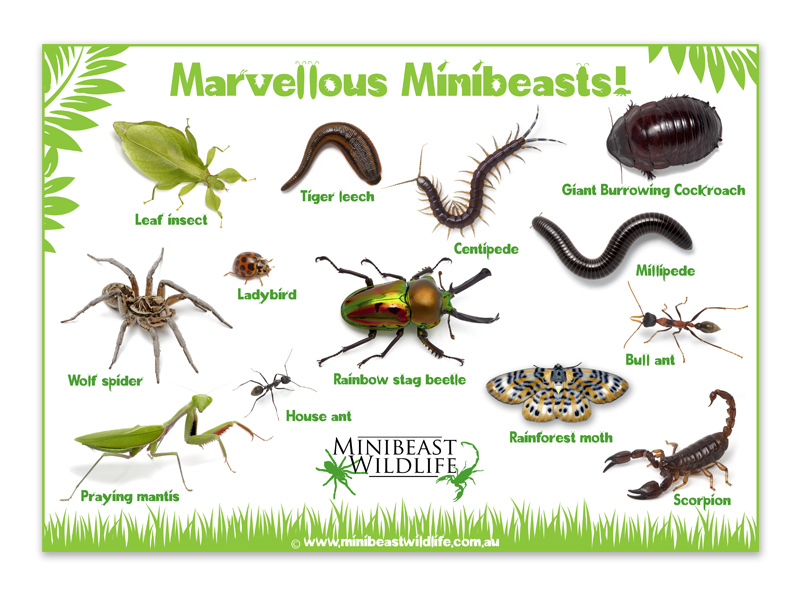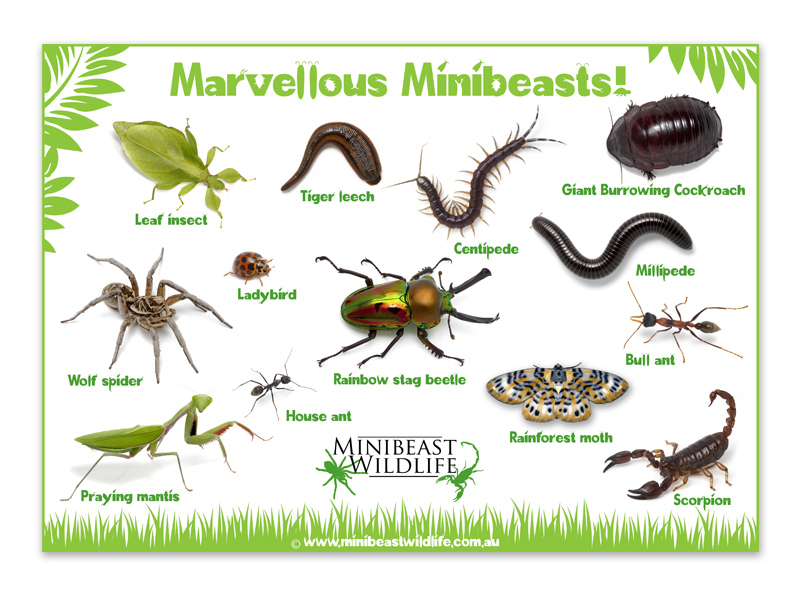 Minibeasts are marvellous! They live all around us and we could not survive with out them. This simple attractive poster is designed to allow children to become familiar with some of the invertebrates we know as minibeasts. The poster is free to download and print as a whole. Laminate and use in the classroom at school or on the wall at home!
Minibeast Wildlife's spider, grasshopper and scorpion anatomy posters are a great way to introduce students to the basic parts of these animals' bodies.
Print these educational A3 classroom posters to supplement your minibeast classroom theme or use them at home!
All images copyright © Minibeast Wildlife 2015 – educational use as complete posters only